Like most people, I was already pretty familiar with images of the atomic bombing of Hiroshima, which killed more than 140,000 people:
And the atomic bombing of Nagasaki, which killed at least 100,000 people.
But I was less familiar with images like this one, of the conventional bombing of Tokyo:
On the night of March 9, 1945 alone, more than 100,000 people died and 16 square miles of the city were flattened in one fire bomb raid. In the following two weeks, a further 31 square miles were destroyed in 1,600 firebomb sorties. I do not know the total number of people killed in more than two years of bombing of Tokyo.
Other large cities, including the major conurbations of Osaka, Kobe and Nagoya, were also firebombed. The Japanese animated film "
Grave of the Fireflies
" is based on the experience of Kobe, one of the first cities targeted in these raids.
On a slightly less depressing note, here are some pictures of bombed city districts and how they look now:
Isezaki-cho, Yokohama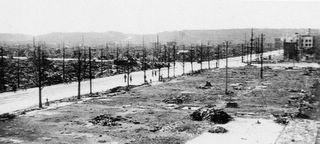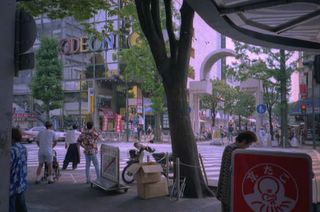 Kawasaki city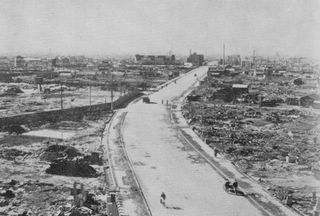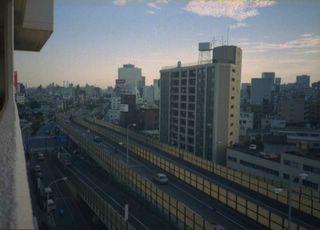 Kawasaki city